GOAL JERSEY DAY 2014
HLB Sheehan Quinn are delighted to support GOAL Jersey Day. GOAL is a humanitarian agency dedicated to alleviating the suffering of the poorest of the poor around the world and we are very happy to be able to help this important work. Below is an image of our employees wearing their favourite jerseys.
So what is Jersey Day?
Jersey Day is a really fun event where people all over Ireland wear their favourite sports jersey to work, and contribute a small donation to help improve the lives of some of the poorest people in the world. This year Jersey Day will take place in approximately 1200 locations nationwide, including companies, banks, schools, shops, pubs etc. GOAL hopes to raise over €100,000 from this year's campaign, and we are delighted to help them make this happen. For more information on GOAL Jersey Day check out the link below where you can hear Jamie Heaslip, the campaign's patron talk about his involvement.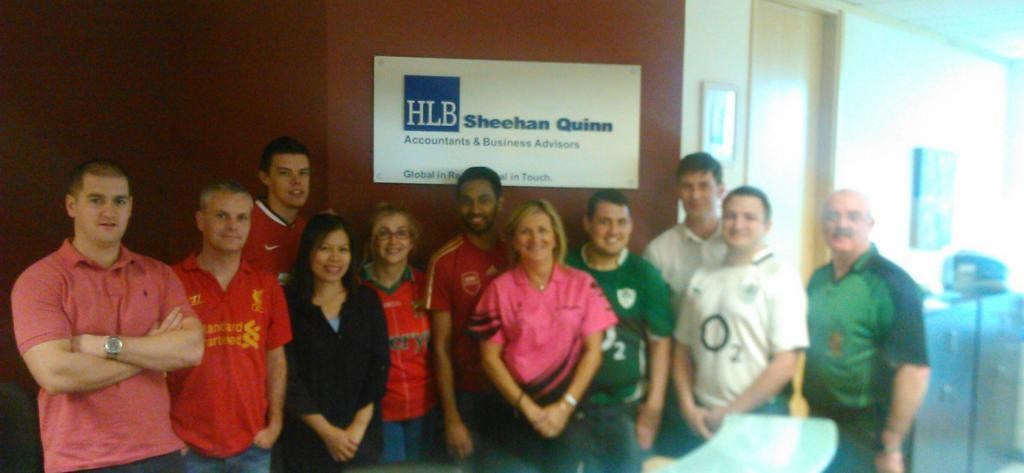 For more information go to:
TEL: 01 2809779
An International Humanitarian Organisation
Po Box 19, Dun Laoghaire, Co Dublin
Charity No CHY 6271